Meet Adam Jagiello-Rusilowski, from Innocamp PL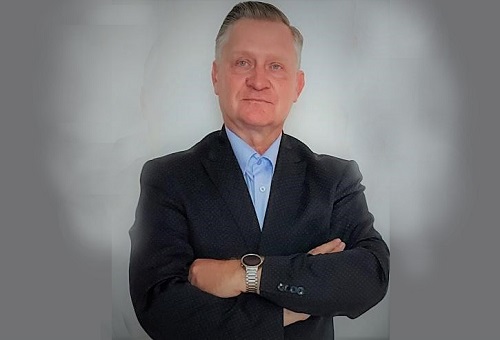 Interview with dr Adam Jagiello-Rusilowski by Renaisance 
Who are you?
I am a social innovator, entrepreneur, Ashoka fellow. That is my main identity, although I tend to wear many hats connected to initiating educational change, helping people to use their creativity to liberate themselves from anything that restricts their dignity, well-being and fulfillment. I am a privileged white male who emancipated from a working class family in a small town in Northern Poland, was educated at some elite institutions in Poland, the USA (Columbia University) and France (INSEAD Business Academy), got a PhD in educational psychology and worked for a few years as a higher education executive and trend setter for creativity-based youth work, business training in Poland and beyond.
I am happily married, we have two Polish hunting dogs but we do not support hunting. This is how I see myself – who I am…
What do you do professionally?
I am an educator. I organize an environment for communities of learning because I believe that sustainable education is the most powerful tool for personal and systemic change. I specialize in approaches stimulating learning through collaborative creativity and appreciative inquiry. I use a lot of drama, especially improvisation
I mostly work for universities. I am based at the University of Gdansk but I also teach as a visiting professor in Finland, Portugal, Indonesia and Kazakhstan. Apart from training future educators and changemakers I lead research and innovation projects to make learning more inclusive and co-designed by students. I also publish articles about research on innovation pedagogy but this is not the most exciting element of my professional life…
3. Why do you work on projects with migrants? What are your personal motivations?
When I was 16 a classmate reported on me to the communist regime militia. I used to hack public telephone booths and talked long hours for free to my pen pals in the UK and US. I was in charge of the so called "youth activists' parliament" but instead of serving communist propaganda I organized underground readings, film projections, alternative theatre performances. When I was elected to represent Poland at a peace-building camp in France my passport (already with the French visa) was "arrested" at the local secret police headquarters. I was furious to be denied the right to travel I was desperate to run away, crossing the "iron curtain". But within a year things changed and borders In Europe opened. I started travelling like crazy, finding "black" summer jobs in cleaning and dish washing. This is how I met many illegal migrants (mainly in Holland) and learnt so much from them about resilience and engaging diversity. I know that sharing a few months of my life with them saved me from becoming a typical Polish yuppie when I started earning monthly what both my parents had never earned during their lifetime.
I believe that the right to migrate is a fundamental human right. We should not be less free than birds who fly long distances in flocks for survival or breeding. I am motivated to do these projects whenever I hear how migrants are screwed by traffickers, defined as a problem by politicians and they are denied basic human dignity by overprivileged hosts in Europe, especially here in Poland. I disagree with pseudo "patriotic" arguments that we have enough Polish people in need and we help thousands of Ukrainians. Millions of Poles migrated for all kinds of reasons, some of them were abused and humiliated but most stayed in other countries out of their free will. Because they chose a life of opportunities if not for themselves than for their beloved ones. Nobody should judge them.
In the projects, I could initiate myself or work for, migrants had an opportunity to fully experience collaborative creativity, rebuild or strengthen their resilience, act as equals to hosts, find space and contribute to the new culture with their diversity. Those projects helped the hosts to understand how important, this engaging diversity, is for innovation and human progress. I strongly believe that migrants HUMANIZE us, help us appreciate and use our privileged resources for sustainable happy life instead of chasing egotistic, greedy, unecological positions of competitive advantage over the less privileged.
What is specific about the bootcamps that you organise?
Inno-camps, bootcamps, hackathons, dramathons, mockathons – they are all forms of learning driven by a shared understanding of a pressing challenge. I stress the concept of a challenge as an invitation to dream, initiate a utopia, and an opportunity to be creative rather than a PROBLEM which needs to be solved, stopped, prevented. All participants work as equals and focus on the collaborative process. They enter a unique dialogue. Whenever an individual or a group offer an idea the rest is trying to explore and develop it, say "YES AND…" like in a good improvisation. The participants set up on a "speedy" odyssey to return home enriched with creativity and resilience.
The first thing to learn is to listen to each other and be playful, the second is to give up the temptation to find the best (competitive) solution that would "fix the problem". "Camping" is about enjoying the comfort and inspiration zone but, more importantly, getting ready to become a real changemaker – a modern fighter with a "copy/paste" culture, a team player ready to join a team of teams in the quest for an innovative way of engaging people to lead a better life. My favorite form is mockathon because the focus of it is on laughing as much as possible and learning through making fun out of ourselves, joking and distancing from common assumptions and pressures. Humor becomes the highest form of intelligence and the way of being TOGETHER. The community which is built in this way is capable of truly creative work, participants are ready to take high risks because they feel absolutely safe with each other. Only then can they share and test new ideas, offer feedback that really motivates innovators.
How do you think can the bootcamp and the whole Getting Unstuck project help artistic teams who work with migrants and migrants themselves?
From our first bootcamp it was clear that this is a very friendly form of collaboration for artists and pedagogues. We have built enough trust to admit that we are all stuck, nobody has any miracle solutions for work with migrants but as artists and pedagogues we are strong by being on one page, sharing values and guiding principles for interaction with migrants. We believe in a pedagogy and art for liberation and we are all ready to take risks, feeling safe with our common sensitivity and solidarity. Bootcamp methodology allows all participants to experience "flow", focusing on creative processes, living the Utopia of Art, "suspending disbelief" and cynicism. In everyday life we get stuck because we feel that our sensitivity and professionalism have no impact against the majority who vote for opposite values.. We get stuck BECAUSE of feeling insignificant and threatened by tyranny of mainstream conformism.
Europe needs US as it needs social innovation more than the comfort of majority being right. When we share our resources, wisdom and experience we will be able to develop innovative practices to help each other get unstuck. Bootcamps show how much we have to offer to each other without assuming any superiority of any partner, (Western) Europeans over the new comers, artists over pedagogues and vice versa. This renouncement of any dominance has become our HOPE, the guiding principle in devising the artistic material, co-designing the workshops with migrants and the interactive performances. The realization from the bootcamp that our role is to ACCOMPANY the migrants not to SOLVE any problems for them is truly LIBERATING and empowering. Getting Unstuck project is about using artistic tools such as narrative, role play, objects, sounds, movement to experience something unique together as a community of equals and cherish it for our well-being as humans who are privileged to live in the community of EU. We do not have to, or even should NOT promise migrants or ourselves anything more than the empowering experience of collaborative creativity. Selling cheap hope by artists would be the worst crime